REBAR BREAKER SDS-plus
REINFORCEMENT DRILL BITS
The ultimate opponent for reinforcements - particularly efficient thanks to hammer action.
• Maximum productivity when drilling in reinforcement steel
• Up to 6x longer service life
• Particularly robust with optimised power transfer due to manufacture from a single piece of steel
• Consistently high cutting speed over the entire service life
• Extremely long service life thanks to specially developed carbide
• One-piece carbide up to 14 mm with four cutting edges prevents jamming on reinforcements


duratec

hammer drilling



hst hardened


Made in Germany


SDS-plus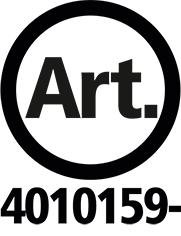 DuraTec hardening technique by means of high-temperature soldering and shot-blasting technology.

Hammer drilling in concrete, sand-lime brick, natural stone, brickwork, clinker.



The special technique of hardening by blasting makes for the perfect surface finish: the probability that a Heller hammer bit will break under very high loads is extremely low – even on impact with reinforcements. Ideal, especially with long dimensions: HST hardening guarantees high bending flexibility without breaking.