RATIO REBAR CUTTER
rebar cutter
An extra-tough response for all reinforcements up to ø 10 mm.


Fast and reliable cutting through reinforcements of up to ø 10 mm as commonly used on construction sites
Individually combinable with various connection options thanks to the flexible Ratio system
Extreme durability thanks to recessed and individually soldered carbide teeth
Optimised impact energy throughput using the SDS-plus ratio adapter
High drilling speed and longest service life
Please note: Cutting of reinforcement is subject to release by a structural engineer

reinforced concrete

hammer drilling

hst hardened

RATIO

SDS-plus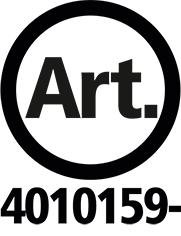 Hammer drilling in concrete, sand-lime brick, natural stone, brickwork, clinker.

The special technique of hardening by blasting makes for the perfect surface finish: the probability that a Heller hammer bit will break under very high loads is extremely low – even on impact with reinforcements. Ideal, especially with long dimensions: HST hardening guarantees high bending flexibility without breaking.