ENDURO Trijet SDS-max
hammer drill bits
Our best SDS-max hammer drill. Powerful, fast & durable Take the fight to concrete and reinforcements!


With recessed carbide tip for extreme resilience in reinforcement steel and powerful drilling progress
Maximum effectiveness and speed thanks to the stable tips plus optimised helix design
Best possible drill dust transport without risk of explosion thanks to large-volume, low-vibration triple helix, also in deep holes
Lowest vibration thanks to computer-simulated helix reduces the load on the user
Particularly easy positioning and avoids spalling even after drilling many holes

brickwork

brick

concrete

marble

natural stone

reinforced concrete

sand lime brick

hammer drilling

monitored products

hst hardened

pgm

twinmax flute

SDS-max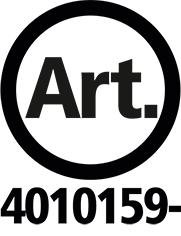 28192
16mm
1340mm
1200mm
1

Hammer drilling in concrete, sand-lime brick, natural stone, brickwork, clinker.
Heller is the first manufacturer specialising exclusively in drill bits to test its products in an independent institute for the adverse effects of drilling vibration. If a rotary hammer is integral to the application, it can be expected that so-called "hand-arm vibration" could have some form of long term effect on the users health. The "EU Vibration Directive 2002/44/EC" aims to help, in that it stipulates the maximum vibration to which users may be exposed. Lowvibration power tools are called for in addition to low-vibration techniques – but low-quality drill bits can also have an adverse effect. Low cost, poorly designed drill bits can reserve the effect of low vibration power tools. Heller drill bits demonstrated optimal effectiveness and extremely low vibration in the practical tests. In fact, they even distinctly reduced vibration.

The special technique of hardening by blasting makes for the perfect surface finish: the probability that a Heller hammer bit will break under very high loads is extremely low – even on impact with reinforcements. Ideal, especially with long dimensions: HST hardening guarantees high bending flexibility without breaking.

All drill bits by Heller have the independent PGM certificate, assuring safe connection systems.
Patented spiral forms guarantee – for example, by means of an alternatively narrow and wide back edge – optimum removal of dust without any blow-outs. Extremely high speed with ideal transmission of impact energy thanks to computer-aided design. In addition, Heller hammer drill bits are outstanding for quiet, low-vibration operation.